Nollywood canada




To promote acceptable content on screen within the North America and the Caribbean community.




Nollywood Canada Corporation is a North American motion pictures development and promotional platform for North America and the Caribbean. This Canadian corporation is majorly involved with content development for films, documentary and all forms of screen productions. The initiative is extended to curricula and structural development of film academy, Animation College, and video censorship on screen. The core is to build individual capacity in the motion pictures career. Knowing the volume of interesting upcoming talents in North America and the Caribbean, we intend to use this platform as an open forum to assist in certification and licensing of professional with a blend of the indigenous Nollywood contents.
Film production is a fast growing wing of the entertainment industry where endless number of people has become celebrities today. In Hollywood to be precise, we have seen were young people especially teenagers are groomed to become world actors. What we are bringing new to the film industry is that kind of innovation that can blend academic and moral uprightness in film where everyone have the choice to live a better and fulfilled life just by watching our kind of film of screen. We have experts from Hollywood and Nollywood that can blend our novel scripts on Africa and American story.
NCC intend to work with corporate bodies, government, ministries, institutions and individuals with similar interest to promote capacity building in developing nations and boost economy by reviewing opportunities within the industry.
We have an open Short Film Assessment Forum (SFAF) where upcoming individuals can submit their short films or stories for production funding and screening. This forum accepts contents from all parts of the world and also provides the needed guidelines required in writing an acceptable content on screen.

Our Vision

To become a global first brand that promotes acceptable screen contents with viable morals within North America and the Caribbean community; and then the rest of the world.
Our Mission
To run a film academy that can educate movie producers on how to develop contents that are acceptable t in the society.
To provide censorship formula for all content that must go through the screen
To encourage indigenous productions from Nollywood due to its high demands in North America and the Caribbean community.
Our Core Values: (RED)

• Resilience
• Efficiency
• Dedication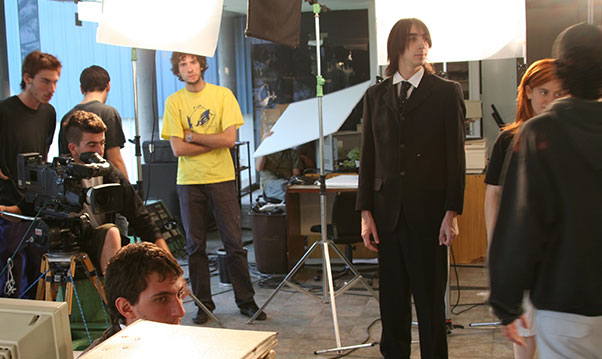 "Tuctr ali aeni sollicki muis sed nibh vl a sit amet nibh vulpate. Lorem tu ipsn gravida nibh vel velit."

"Duis sed nibh vl a sit amet nibh vulpate. Lorem tu ipsn gravida nibh vel velit auctr ali aeni sollicki."

"Lorem Ipsn gravida nibh vel velit auctr ali aeni sle klic conse quat ipsutis sem nibh id elit. Duis selnbh."